Certificate of Training in Obesity Interventions for Adults
Certificate of Training in Obesity Interventions for Adults
October 24-25, 2019 (Pre-FNCE Program)
Philadelphia Marriott Downtown
1201 Market Street
Philadelphia, Pennsylvania 19107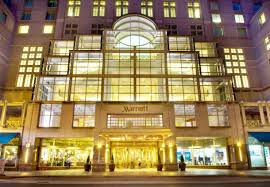 To book your hotel, please visit https://eatrightfnce.org/attend/hotel/. The first day you are able to book the hotel is June 11, 2019 and the hotel deadline is October 1, 2019.
On October 24, registration will start at 7:00 am with the program starting at 8:00 am and ending at 4:30 pm. On October 25, the program will start at 8:00 am and end at 4:00 pm.

The registration fee is $445.00. The registration fee covers the required pre-work materials (online self-study module and online pre-test), two day on-site program and post-test. Meals are not included.

Note: In order to attend the program, attendees must complete 38 hours of pre-work materials and pass an assessment test. The pre-work and assessment test deadline date is Wednesday, October 16, 2019. The post-test you will complete online at home. The due date for the post-test is Monday, November 11, 2019.

*A $75.00 administrative processing fee will be deducted from all program cancellations and transfers. An additional fee may apply if the pre-work materials and pre-test have been completed.

Below is information to help you prepare for your stay in Philadelphia, PA:


Click here to begin planning your trip to Philadelphia, PA.

Click here for restaurants within the Philadelphia Marriott Downtown.

Click here for additional restaurants near the Philadelphia Marriott Downtown.

Google Map of the area

For Philadelphia's weather forecast, please click here.




Transportation

Click here to find your way to the Philadelphia Marriott Downtown.

The Philadelphia International Airport (PHL) is about 12 miles from the Philadelphia Marriott Downtown.

This hotel does not provide shuttle service. Estimated taxi ride from Philadelphia International Airport is around $30 USD (one way).