Certificate of Training in Adult Weight Management Program
Certificate of Training in Adult Weight Management Program
"We are positioned to take the lead in weight management. This certificate program will provide the needed training and support to help us meet this significant challenge."

Sachiko St. Jeor, PhD, RD, FADA,
University of Nevada School of Medicine
Click here to view what changes have been made by previous program participants after completing the program.

Over half of American adults are overweight or obese. A dietetics professional, trained to have a comprehensive knowledge of the field and management options, can enable long-term patient compliance and sustained success. This program is designed to produce providers of comprehensive weight management care who also know when and how to refer patients to other specialists. This certificate program is only open to Active, Student, International and Retired category members of the Academy of Nutrition and Dietetics and CDR credentialed practitioners — RDN™ and NDTR™. Program registrations will not be processed until these requirements have been verified.
.
VIDEO TESTIMONIAL
Please click on the video below to view the testimonials.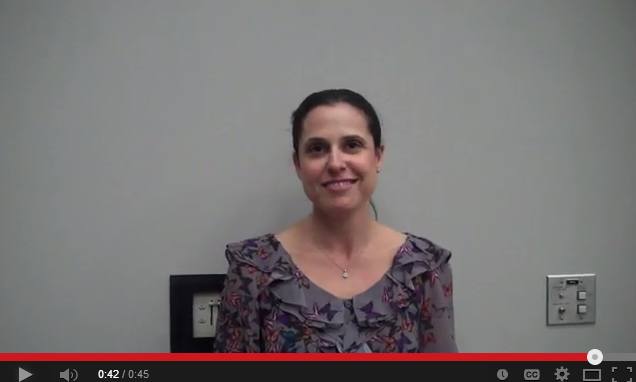 The Certificate of Training Offers:
cutting edge information and skills shared by leading practitioners in the field

cases and exercises to allow hands-on experience

valuable resource materials and tools for immediate use and future reference

an opportunity to showcase your expertise by earning a Certificate of Training.

35 hours of continuing professional education.

Prior approval has been obtained for this program from the American College of Sports Medicine's Professional Education Committee and certifies that the Academy of Nutrition and Dietetics meets the criteria for officla ACSM Approved Provider status.
Steps to earn the certificate:
Register for a certificate program.
Read pre-work materials which include research articles, resources and activities. It has been determined that it could take up to 16 hours to complete the pre-work materials.
Pass multiple choice pre-test with a minimum score of 80%. The questions are based on the pre-work readings. You may retake the pre-test as often as necessary to obtain a passing score.
Attend a 2 ½