Medical Complications and Pharmacotherapy and Nutritional Care of the Bariatric Surgery Patient
Medical Complications and Pharmacotherapy and Nutritional Care of the Bariatric Surgery Patient
Sue Cummings, MS, RD, LDN
Sue Cummings, retired from the Massachusetts General Hospital Weight Center where she was the Clinical Programs Coordinator from 1998 to 2017 to pursue her love of national and international speaking and for program development. Sue continues to work part time at the MGH Weight Center running bariatric pre- and post-surgery groups. Since her retirement in April 2017, Sue has consulted with CATALYST Training Lab of Lebanon creating a full day training program in weight management for dietitians in the Middle East and has been to Dubai, Beruit and Jordan leading these training programs.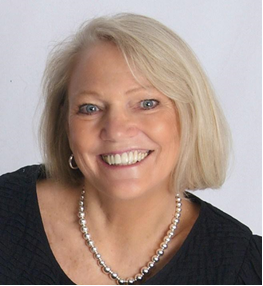 Sue is editor of the 2nd Edition of the Academy's Handbook on Bariatric Nutrition, is an Associate Editor of Obesity Surgery and is on faculty of the Harvard Medical School Blackburn Course on Treating Obesity. Sue is also a reviewer for Obesity, the journal of the Obesity Society, Menopause - The Journal of The North American Menopause Society and author of many peer review journal articles and book chapters on obesity and bariatric surgery.
Sue is Secretary of the American Society of Metabolic and Bariatric Surgery (ASMBS), Integrated Health Executive Board; is on the Massachusetts General Hospital Women in Midlife Women's Health Center Board of Directors and on the Advisory Board for the Comparative Effectiveness of Metabolic and Bariatric Surgery using Patient Reported Outcome Measures (PROMs) study. Sue is past WM DPG Bariatric Subunit Chair, WM DPG Network Chair and has received both the WM DPG Excellence in Practice and Shining Star Awards. In 2016, Sue was awarded the ASMBS Excellence in Nutrition Award.
Contact information:
Sue Cummings, MS, RD, LDN MGH Weight Center
50 Staniford Street, 4th Floor
Boston, MA 02114
SCummings1@partners.org