Life Transitions and Weight Control
Life Transitions and Weight Control
Jeannette Beasley, PhD, MPH, RD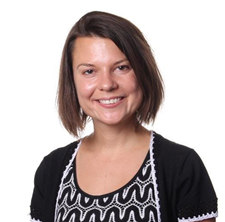 Jeannette Beasley is a nutritional epidemiologist and an Assistant Professor in the Department of Medicine at New York University. She earned a master's in public health nutrition at the University of North Carolina at Chapel Hill and a doctorate in epidemiology at the Johns Hopkins Bloomberg School of Public Health.
Her research focuses on understanding the role of nutrition in chronic disease prevention, particularly in refining recommendations regarding the protein needs of older adults and furthering the understanding of the role of nutrition in the prevention of cardiovascular disease in diverse populations.
She has published over 35 articles in peer-reviewed journals, co-authored 7 reviews/book chapters, and has developed and evaluated technological approaches for dietary assessment.