Nutrition Management of Overweight and Obesity – Part 1 and Part 2
Nutrition Management of Overweight and Obesity – Part 1 and Part 2
Christina Biesemeier, MS, RD, LDN, FADA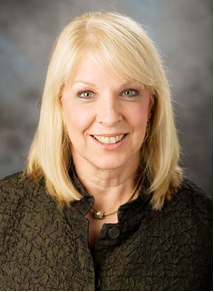 Chris Biesemeier is Director of Clinical Nutrition Services at Vanderbilt University Medical Center (VUMC) in Nashville, Tennessee, where she has worked since December 1999. In this position, she provides oversight to clinical nutrition programs and the members of the Clinical Nutrition Department at VUMC, including the Vanderbilt University Hospital, the Monroe Carell Jr., Children's Hospital at Vanderbilt, the Vanderbilt Nutrition Clinic and other VUMC outpatient clinics. Prior to coming to Vanderbilt, she was the clinical nutrition manager at Saint Luke's Hospital in Kansas City, Missouri.
During her career, Chris has worked in management positions in a variety of health care settings including hospitals (Assistant Director of Nutrition Services, Ochsner Foundation Hospital, New Orleans, LA, and Director of Nutrition Services, Ephraim McDowell Memorial Hospital, Danville, KY), a wellness-cardiac rehab facility (Director of Nutrition Services, The Lifestyle Center, NKC, Inc., Louisville, KY), and WIC (WIC Program Coordinator, Louisville-Jefferson County Health Department, Louisville, KY).
In addition to employment responsibilities, Chris is very active in professional activities, in recognition of which, she received the Academy of Nutrition and Dietetic's Medallion Award in 2006. She is Editor-in-Chief of the Academy's Nutrition Care Manual and served as Director-at-Large on the Board of Directors. She is active in the Academy's evidence analysis work, as a member of the Adult Weight Management Work Group. Past evidence analysis work includes membership on the Pediatric Weight Management (chair), Oncology (co-chair), and Bariatric Surgery Work Groups. Chris is a member of the CDR Weight Management Committee and is a member of the faculty for the level 1 and 2 Adult Weight Management Certificate Courses. She is a member of the Peer Network for Nutrition Diagnoses (PNND) and has been active in Academy reimbursement activities. In 2005, Chris was selected by the Centers for Medicare and Medicaid Services to serve as a guest panelist for the Medicare Coverage Advisory Committee, brought together to evaluate the evidence on the effectiveness of comprehensive, interdisciplinary treatment programs for coronary heart disease. Chris is a member of a Quality Measures Expert Work Group that developed a pay-for-performance BMI indicator for the Medicare population. Chris is Past Chair of the WM DPG (2006-2007) and was a WM DPG Founding Member. She served as a member of the Commission on the Accreditation of Dietetics Education Standards Task Force (2005-2007. Other volunteer roles include membership on the Standardized Language Task Force (2003-2005), the Dietetics Practice-Based Research Network, and the ANDHII Advisory Committee. Chris is past chair of the Clinical Nutrition Management (CNM) Dietetic Practice Group, elected to this position for two separate terms. She served on the Academy's Quality Management Committee from 1996-2001 and was the Chair of the Quality Management Committee from 1997-2001. Chris is a past member of the Health Services Research Task Force and was co-project director for the national multi-site Lipid Management Nutrition Outcomes Project, a project designed to measure the impact of use of the MNT Hyperlipidemia Protocol on clinical, behavioral, and quality of life outcomes.
Chris obtained her undergraduate degree from the Ohio State University in Columbus, Ohio. She completed a dietetic internship at the University of Kentucky Medical Center in Lexington and received a Master's degree in clinical nutrition from the University of Kentucky. Chris is a Fellow of The American Dietetic Association and is a past recipient of the Outstanding Dietitian of the Year Award from the Missouri Dietetic Association.
Chris has published articles and book chapters and has given numerous presentations and workshops on the Nutrition Care Process, evidence-based nutrition practice and ADA's Evidence Analysis Library, the development and implementation of evidence-based protocols and nutrition practice guidelines, outcomes management and research, reimbursement for nutrition services, clinical nutrition management, and clinical staffing requirements. She was the managing editor for the ADA publication, Connective Leadership . . .Linking Vision with Action (2000), and authored two chapters in the book. She is the author of the ADA publication, Achieving Excellence . . . Clinical Staffing for Today and Tomorrow (2004) and the managing editor and a contributor to the ADA Pocket Guide to Bariatric Surgery (2009).
Chris can be reached at
chris.biesemeier@vanderbilt.edu