Assessment, Treatment and Case Management of Pediatric Overweight
Assessment, Treatment and Case Management of Pediatric Overweight
Nancy Copperman, MS, RD, CDN
Nancy Copperman is the Corporate Director of Public Health Initiatives in the Office of Community Health for the North Shore Long Island Jewish Health Care System. She is an Assistant Professor in the Department of Population Health of the Hofstra North Shore LIJ School of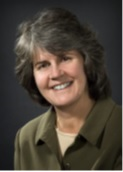 Medicine. Previously, she was research nutritionist in the Division of Adolescent Medicine, Steven and Alexandra Cohen Children's Medical Center, North Shore – LIJ Health System, New Hyde Park, NY for 19 years. Nancy was the Chair of the Academy's Evidence Based Practice Committee and the current Chair of the EBPC pediatric weight management guideline workgroup. She has been the primary author on 5 peer reviewed articles compiling curriculum vitae of over 31 articles, book chapters and abstracts whose topics include reduction of cardiovascular risk factors in children and adolescents, growth, eating disorders and obesity prevention. She wrote the "Nutrition Management of Pediatric Obesity" section in the 1998 ADA's Pediatric Manual of Clinical Dietetics and recently revised the chapter for the 2002 and 2009 editions. She has lead the development of the curriculum for the Commission on Dietetic Registration's Certificate of Training in Childhood and Adolescent Weight Management.
Ms. Copperman was chosen by ADA to attend the Motivational Interviewing Training for the Pediatric Obesity Prevention Trial sponsored by the CDC, AAP and ADA. Nancy has received numerous awards at the local, state, and national level including the Academy of Nutrition and Dietetics Award for Excellence in Community Dietetics in 2013. She is a dietetic internship preceptor for pediatric ambulatory counseling and community health rotations as well as serving as a field experience site for undergraduate nutrition students and graduate students completing their thesis.
Marc Jacobson, MD
Marc S. Jacobson, MD, is a Professor of Pediatrics, Epidemiology and Social Medicine (nutrition) and Director of Pediatric Lipid and Weight management at the Nassau Community Medical Center. A board- certified pediatrician in private practice at ProHealth in Lake Success, New York, Dr. Jacobson is Fellow of the American Academy of Pediatrics and American Heart Association, and The Obesity Society. Dr. Jacobson served as a member of the American Academy of Pediatrics' Committee on Nutrition the Obesity Leadership Workgroup and chaired the Examination and Credentials Committee of the Sub-board on Adolescent Medicine for the American Board of Pediatrics. He has published more than 100 articles on pediatric nutrition, atherosclerosis prevention, obesity and eating disorders.