Board Certified Specialist
Board Certified Specialist
The Commission on Dietetic Registration offers Board Certification as a Specialist in Pediatric, Renal, Gerontological, Pediatric Critical Care, and Oncology Nutrition, as well as Sports Dietetics and Obesity and Weight Management. Board Certification is granted in recognition of an applicant's documented practice experience and successful completion of an examination in the specialty area.
Utilize How Specialist and Advanced Credentials Benefit your Career to understand the benefits of a specialist or advanced credential to you such as career satisfaction, career advancement and higher compensation, and demonstrating expert knowledge and skills to others. In addition, learn benefits to your employer such as improving patient/client outcomes and satisfaction, and exhibiting quality practice and leadership.
For information on obtaining Board Certified Specialties as an RD from Canada, click here.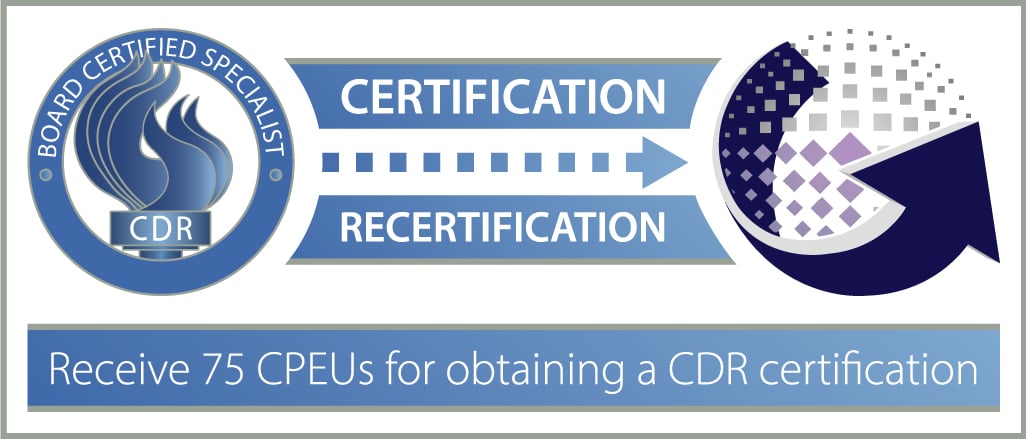 Back to top ^